James Mak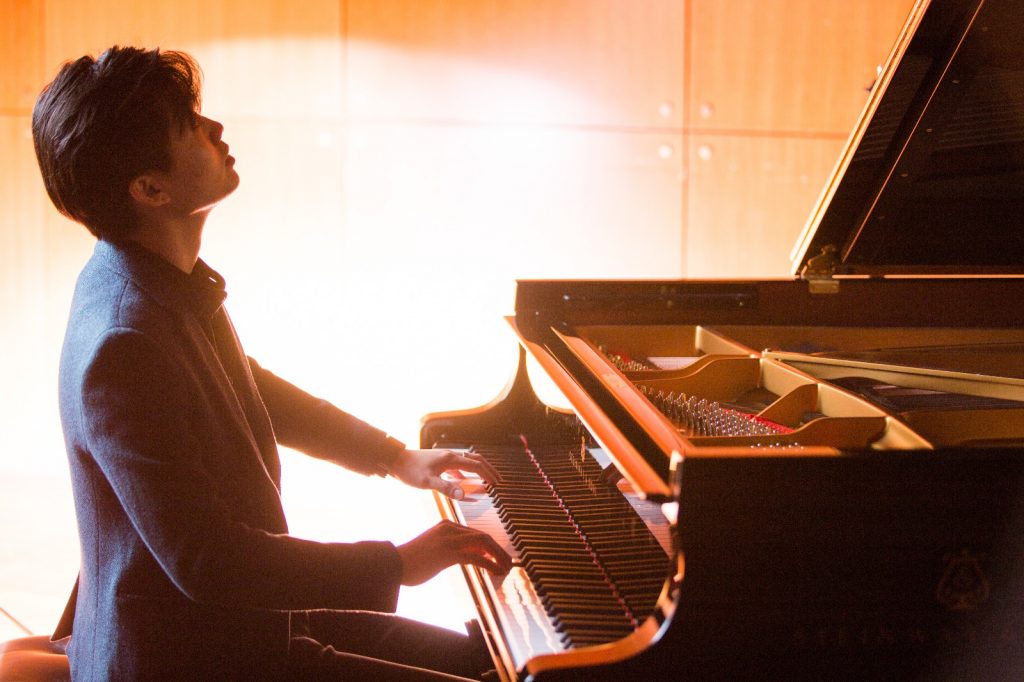 B.Mus (Hons) in Piano Performance


Hong Kong Academy for Performing Arts
Fellowship in Piano Performance


Trinity College London, UK
Diploma in Performing Arts


Hong Kong Academy for Performing Arts
Diploma in Musical Studies


Hong Kong Baptist University
Outstanding Piano Teacher Award


6th Intenational Music and Arts Competition
Excellent Educator Award


Deutscher Irmler Internationaler-Klavierwettbewerb
Pianist & Piano Pedagogue
James Mak is currently the Chief Education Consultant of the Greenery Music Ltd. (HK), where he was appointed to train music teachers from forty branches of music education centers and record the full-set piano syllabus of Royal College UK (ABRSM) graded examinations of both 2013-2014 and 2015-2016.
Born in Hong Kong, James Mak began his piano studies and excelled in numerous piano competitions in the Hong Kong Schools Music Festival at his early teenage. He received his professional music training with scholarships at the Hong Kong Academy for Performing Arts and Hong Kong Baptist University. His early piano teachers include Prof. Gabriel Kwok (Head of Keyboard, HKAPA) and Mr. Calvin Wong. James started his musical training from the Music Talents Development Programme, where he obtained his Diploma of Musical Studies in two years. And later, he was awarded a fellowship in piano recital by Trinity College London. He further his musical studies at the Hong Kong Academy for Performing Arts and obtained another Diploma in Performing Arts and Bachelor in Music Performance, majored in Piano Performance under the tutelage of Steinway Artist, Miss Julie Kuok and minored in Classical Fortepiano, learning with Dr. Shane Levesque.
During the years at the art school, James Mak has performed in masterclasses held by world-esteemed artists such as Boris Slutsky, Jack Winerock, Natasha Vlassenka, Oleg Stepanov and Stephen Savage etc. Meanwhile, as an active participants in the local music field, he made performances as both soloist and accompanist at different venues, such as the Hong Kong Cultural Centre, Shatin Town Hall, Tsuen Wan Town Hall, Academy Concert Hall and Nanyang Academy of Fine Arts in Singapore etc.
James Mak has been devoted in teaching for more than ten years. As a pedagogue, he possesses an exceptional music teaching accomplishment. Many of his students achieved outstanding results in both public recognized examinations and competitions, which brought him several excellent educator awards and outstanding piano teacher awards. Students prizes including First Prize in Piano Diploma Class and Grade Eight Piano Class in Hong Kong Youth Barclampory Music Festival; First Prize in Chopin Class in Deutscher Irmler Internationaler-Klavierwettbewerb; and First Prizes in Piano Grade Four, Grade Five, Grade Eight and Intermediate Duet Class in Hong Kong Schools Music Festival etc.
James is the founder and chairman of the Hong Kong Music Talent Association, established in 2015. Apart from regular teaching, he regularly holds seminars, lectures and masterclasses on different pedagogical topics for current local piano teachers. James is a frequent adjudicator in different music competition and children talent show, and he appeared in magazine and television interviews as well.